Hotel Deco - Omaha
41.25668

,

-95.93623
139US$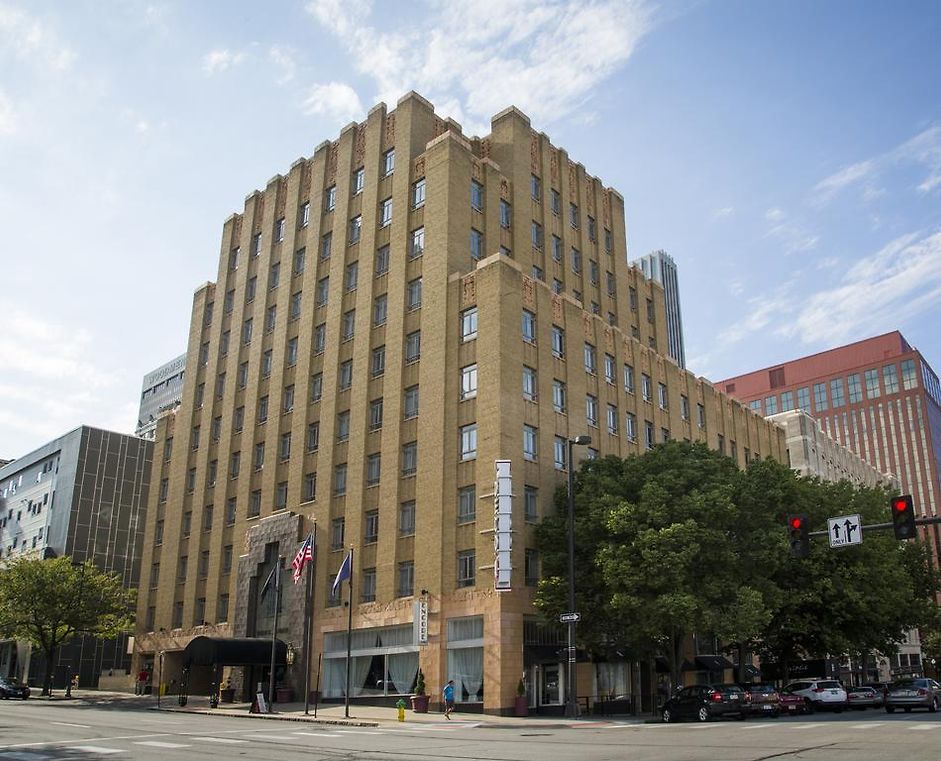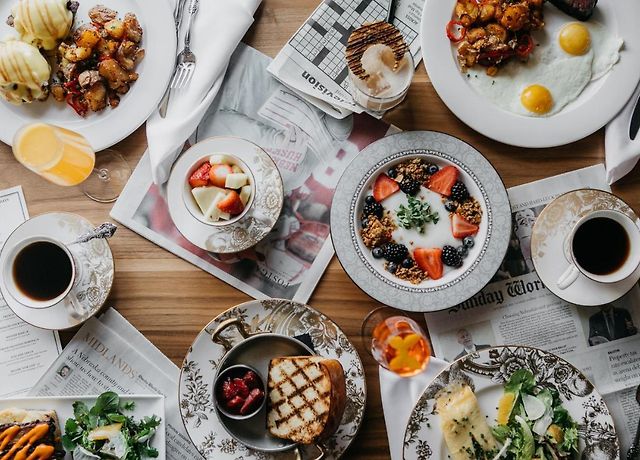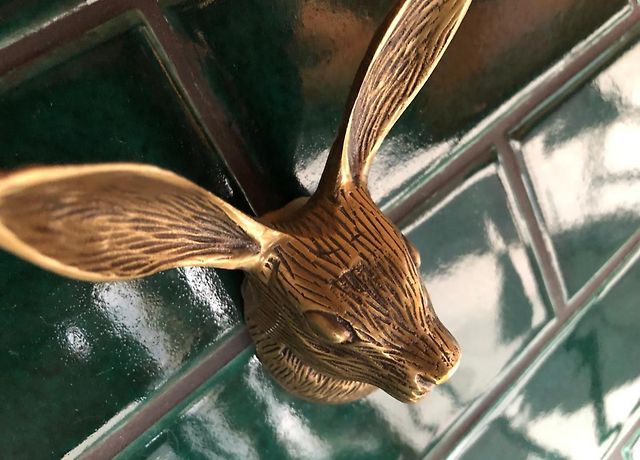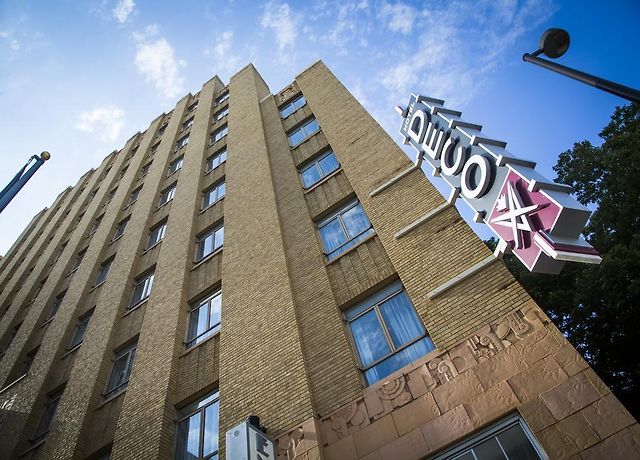 Address
1504 Harney Street
,
Omaha
,
Nebraska
,
United States
,
68102
, Nebraska
Overview
Set about 19 minutes' walk of Lewis & Clark Landing Public Park, this exquisite 4-star Hotel Deco Omaha is located near First National's Spirit of Nebraska's Wilderness and Pioneer Courage Park. The hotel features American restaurant and lounge bar on site and offers to take advantage of a fitness center.
Location
The boutique hotel offers a convenient location in the old district of Omaha. The charming property is ideally located in the metropolitan area, within 16 minutes' walk from CenturyLink Center Omaha Convention Center Arena. The Durham Museum is a mere 0.7 miles away.
Hotel Deco is within 0.2 miles to 16th & Jackson SE bus station.
Rooms
The allergy friendly rooms are fitted with a flat-screen TV with satellite channels, and furnished with a writing table. Some units include a private bathroom where you can relax and use a roll in shower and a sink.
Eat & Drink
Cooked-to-order breakfast is offered each morning. Enjoy a visit to Monarch Prime restaurant which offers American cuisine.
The hotel offers a full breakfast at the price of US$15 per person per day. 
Leisure & Business
Offering quick access to Omaha Children's Museum, this welcoming property has a meeting room and a 24/7 business center, where guests can make use of computers and a xerox.
Internet
Wireless internet is available in the hotel rooms for free.
Guest Parking
Private parking is possible on site at USD 25 per day.
The personnel at the hotel speaks English, Spanish, Italian.
Year renovated:   2011.  Number of floors:   11.  Number of rooms:   89.
Former name: Deco XV Omaha
Facilities
Most popular facilities
24-hour services
24-hour reception
24-hour security
Food/ Drinks
Bar/ Lounge area
Restaurant
Welcome drink
Snack bar
Coffee shop
General
Free Wi-Fi
Parking
Baggage storage
24-hour services
Food/ Drinks
Fitness/ Gym
Spa and relaxation
TV
Services
Room service
Housekeeping
Welcome drink
Happy hour
Dining
Restaurant
Snack bar
Bar/ Lounge area
Special diet menus
Business
Business center
Meeting/ Banquet facilities
Fax/Photocopying
Facilities for people with disabilities
Room features
Free Wi-Fi in rooms
Air conditioning
Heating
In-room safe
Sitting area
Dining table
Ironing facilities
Bathroom
Hair dryer
Free toiletries
Sink
Media
Flat-screen TV
Telephone
AM/FM alarm clock
Good to know
Check-in
from 16:00-23:59
FREE
Check-out
until 11 am
FREE
Children & extra beds
Maximum capacity of extra beds in a room is 1. 
Pets
Pets are not allowed.
Rooms and availability

Bed options:

Max:

2 persons
Deluxe King Room Mobility accessible

Bed options:

Max:

2 persons

Free Wi-Fi

Shower

Non-smoking

Jacuzzi
Location
1504 Harney Street
,
Omaha
,
Nebraska
,
United States
,
68102
, Nebraska
City landmarks
Nearby
Restaurants
Museum
The Durham Museum
4000 ft
Museum
Omaha Children's Museum
2300 ft
Museum
Joslyn Art Museum
4300 ft
Gallery
Bemis Center for Contemporary Arts
4400 ft
Event hall
CHI Health Center
4600 ft
Gallery
Mangelsen Images of Nature Gallery
2100 ft
Gallery
Passageway Gallery
2100 ft
Gallery
Artists' Cooperative Gallery
2100 ft
Gallery
Old Market Artists Gallery
2100 ft
505 S 11th St
Curbside Clothing
2100 ft
Park
Heartland of America Park
5100 ft
Park
First National's Spirit of Nebraska's Wilderness and Pioneer Courage Park
1300 ft
Bridge
Bob Kerrey Pedestrian Bridge
1.2 mi
University
Creighton University
4000 ft
Park
Lewis & Clark Landing and Riverfront Park
3100 ft
2001 Farnam St
Rose Blumkin Performing Arts Center
2300 ft
1116 Jackson St
Brickway Brewery & Distillery
3000 ft
Mall
The Capitol District
2100 ft
601 Riverfront Dr
Lewis and Clark National Historic Trail Headquarters and Visitor Center
1.2 mi
Zoo
Omaha's Henry Doorly Zoo and Aquarium
2.6 mi
Mall
Old Market Passageway
2100 ft
1400 Capitol Ave
Spirit of Nebraska Wilderness
2100 ft
Gallery
Hot Shops Art Center
5200 ft
Museum
ConAgra Collection of Currier and Ives
2100 ft
1601 Dodge St
Pioneer Courage Park
2300 ft
225 N 12th St #120
OUR BODY: The Universe Within
2100 ft
Bob Kerrey Pedestrian Bridge
Tom Hanafan River's Edge Park
1.9 mi
Restaurant
Wilson and Washburn
300 ft
Restaurant
Culprit Cafe & Bakery
700 ft
Restaurant
The Dining Room at Union Pacific
1100 ft
You can book a shuttle, once your reservation is complete.
Reviews
James

An excellent place for exploring Omaha. Room was a good value.

Philip

Thomas

We appreciated lobby, it was beautiful. The staff were constantly welcoming. Moreover, free WiFi was great. It's so close to Mercury with nice drinks and cocktails.

Robert

Classic hotel for a great stay. Huge room.

missing

It was very nice and everyone was friendly. It was close to the Orpheum Theater where we were attending a show.

It was noisy at night. Firetrucks went out twice and also lots of voices out on the street at 2:00 A.M. Also, could not find a plug in in the bathroom.

missing

Friendly and helpfull staff. Location to Old Market area

missing

It was close to the old Market Room service was slow The showers were complicated if you can beleive that and kind of annoying Staff was friendly & good Service was acceptable No real problems I would stay there again If I go back to Omaha

They forgot silverware on the room service By the time they came back The food was cold

missing

The room was upscale decorated and the shower was awesome! It had multiple jets and ample pressure to make the shower experience after my marathon the best I ever experienced! The staff were very friendly and helpful - above and beyond what I would expect. I really enjoyed my stay here!

missing

Room was clean. However, I had to discuss with the front desk that there was no "sitting area" in the room, as they had informed me over the phone that there Would Be prior to final booking on Booked.net. Later, I was "upgraded" to a room with a sitting area, but only by way of $150.00 on the final bill. As a college reunion was the setting for my trip, I cannot express enough my inherent dissapointment in not receiving what I had booked, and then later being billed for an 'upgrade'... to add insult to injury. But the room itself was clean on the inside.

Other than the deception regarding the booking, I had a lengthy discussion with "Nick", who was a very helpful valet/front desk associate. The biggest problem I had with the hotel was the "filth" of the common areas. The elevators were filthy, the windows hadn't seen a Windex towel in at least months, the carpet was frayed and stained, and the signs of mismanagement of the cleanliness of the hotel were everywhere. Nick admitted this to me, as well as the cleaning staff. Hard to understand, as this 'boutique' hotel is just 2 years new in its renovation... Sadly, despite the $700 I paid for 3 nights, I was too embarrassed to have actually requested college reunion friends to visit my Hotel Deco Suite. So I spent my time there, Alone.

missing

We chose Hotel Deco as an upscale venue for my 26-year-old daughter's bachelorette party, and it was so classy, so comfortable, so amazing! We reserved a king suite for the party. The groom's mother and I shared a room with two queen beds. There were 15 of us, and the hotel staff could not have been more accommodating. We needed to book an additional room for overnight guests at the last minute, and it was not a problem to get it at the same very reasonable rate. When we arrived, the valets helped carry all the party supplies to our rooms, and whisked our cars away. In the evening, the hotel shuttle took us to our wine-tasting party and picked us up as soon as we called, even when our plans and location changed (they even sent an extra car, in case we had more guests than the shuttle capacity). When my younger daughter flew in from Chicago, she used my room to shower and was delighted to find a multi-jet shower and luxury spa robes in the closet. The Zin Room downstairs had a Happy Hour Friday evening that seemed very nice, though I just came down to get a cup of hot tea so I could continue my party planning for the next evening. The free wireless internet was very handy as we were still downloading songs on Saturday afternoon for our party playlist. The bedside radio had an iPod docking station, so we could then use it for the party songs. The in-room refrigerator was big enough to chill two bottles of champagne and several other party items. The rooms were very elegant and the beds and pillows were super comfortable. In our party pictures, the hotel just looks so fun and edgy but in a traditional art deco way that is very much in keeping with the Old Market Omaha historical area. Bottom line: all the girls said it was the best bachelorette party they had ever been to!

The room was a little short on outlets, but I went down and asked at the front desk, and they sent up a power strip which took care of the problem. There was no mini-coffee pot in the room, but coffee and hot water/tea were always available at the bar downstairs. The only other issues I noticed were that hot water and the elevator were in short supply during a couple of peak times.

missing

Location and architecture

Cleanliness, maintenence, loud air handling equipment, no phone book, and no guide to their in-house dining facilities.

missing

We esp liked the valet parking. Felt as if our car was very safe. Shuttle service was wonderful. Beds were very comfortable.

We liked everything.

missing

the decor and room was very modern and nice

elevator floors were gross

missing

The rooms were spacious with a comfortable bed.

Checking in was a nightmare. First I was told I did not have a reservation...although I had my confirmation in my hand. Then I was told that I had cancelled the reservation. Really? Finally....after beginning to feel very frustrated and ready to go to another hotel....they finally found it. Really, again! This took about 30 minutes. God forbid, you have to wait for the manager to get off of his phone, who is standing outside. I will never stay with you again. After traveling all day, the last thing I want is to not have a room to be able to relax.

missing

Beautiful design, large spacious rooms, Luxury hotel without the luxury price, great staff!
FAQ
What is the nearest airport to Hotel Deco?
Hotel Deco lies within 0.5 miles of Eppley airport.
Does Hotel Deco serve breakfast?
Yes, Hotel Deco provides an made-to-order breakfast for guests.
What business facilities does Hotel Deco provide?
Yes, the business facilities at Hotel Deco include computers and a xerox.
How far is Hotel Deco Omaha located from the city center?
The city center is located 15 minutes' walk away from Hotel Deco Omaha.
Does Hotel Deco Omaha feature any cleaning services?
Yes, Hotel Deco Omaha offers room service.
What are the dining options at Hotel Deco?
Hotel Deco offers Monarch Prime restaurant, which serves American meals.
What interesting sites can I visit not far from Deco?
Landmarks near Deco include Omaha Children's Museum as well as First National's Spirit of Nebraska's Wilderness and Pioneer Courage Park.
What leisure facilities are provided at Hotel Deco Omaha?
You can enjoy a shared lounge, entertainment activities and a bar available in Hotel Deco Omaha.
Where is Deco positioned?
Deco can be found in the very heart of the city, 2.6 miles from Omaha's Henry Doorly Zoo and Aquarium.
Are there any dining facilities close to Hotel Deco?
Yes, you can have lunch or dinner at 801 Chophouse within 700 feet of Hotel Deco.
How much does a room at Hotel Deco Omaha cost?
The prices at Hotel Deco Omaha start from $124.
Is there any public transport near Hotel Deco Omaha?
Yes, there is 16th & Howard bus stop within 500 feet away from Hotel Deco Omaha.